A date picker allows the user to quickly select dates, times, and date ranges from a calendar.
It is one of the most commonly used components in modern app design.
Here is a hand-picked collection of 10 best free Date Picker components, directives and other related libraries for Angular.js powered apps. I hope you like it.
Originally Published Nov 26 2017, updated Feb 03 2020
A Native Angular (8+) Date & Time picker component based on the latest Twitter Bootstrap 4.
---
myDatepicker is a highly configurable, multi-language date picker and date range picker for Angular app. Comes with inline and popup modes for your needs.
---
Angular Moment Picker is a native AngularJS module for date and time picker that uses Moment.js and does not require jQuery.
---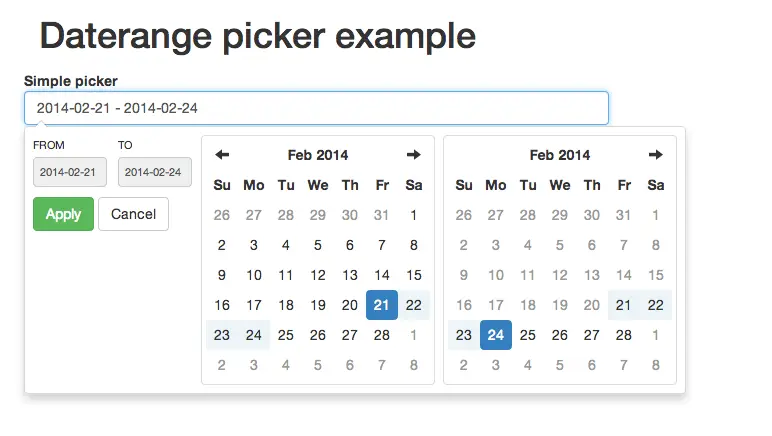 An AngularJS date range picker directive that depends on Bootstrap Datepicker, Bootstrap, Moment.js, and jQuery.
---
A reusable, fully responsive date & time picker for Angular applications.
---
A multi-functional date/time/month picker for all your needs about date and time selection.
---
A pretty clean Material date picker with support for date range selection.
---
mydaterangepicker is a reusable UI component for creating a date and or date range picker on the web app.
---
Angular Material based Date Picker, DateTime Picker and Range Picker components for your web applications.
---
An Angular component that makes uses of moment.js to create a Material Design styled date range picker for your app.
---
More Resources:
There're lots of Angular date pickers out there and you can find more resources about date picker on our Date & Time category.
To learn more about date picker on modern web & mobile development, here are a few resources available online: