The date picker allows the user to quickly select dates, times, and date ranges from a calendar. Here is a hand-picked collection of 10 best free Date Picker components, directives, modules and other related libraries for Angular 2+ apps.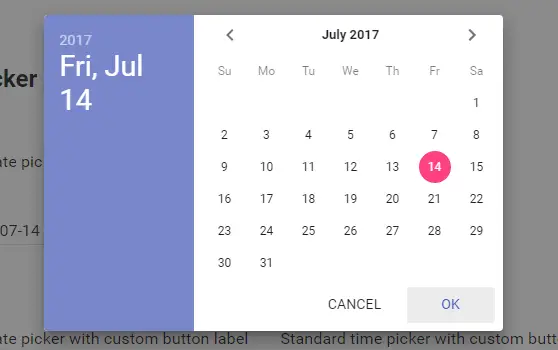 Material Design date/time pickers built with Angular Material and Moment.js.
---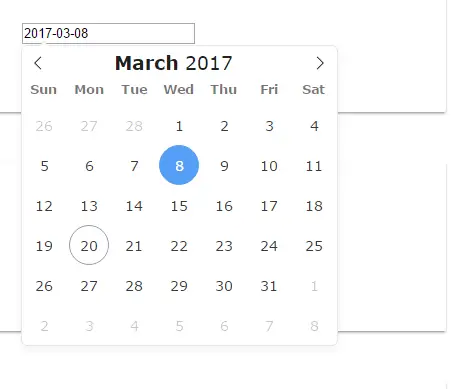 ng2-flatpickr is a lightweight Angular 2+ wrapper for flatpickr, which is usable in reactive forms inside Angular.
---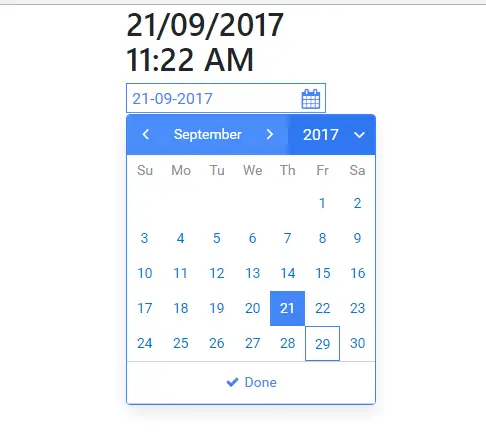 An AngularJS component to create a small, pretty looking date picker for modern web app.
---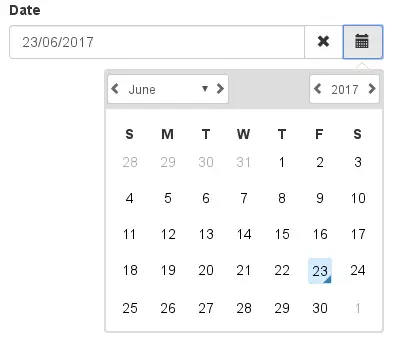 An Angular Date picker with Bootstrap form integration that receives and returns Date (it can also parse ISO dates and UNIX timestamps).
---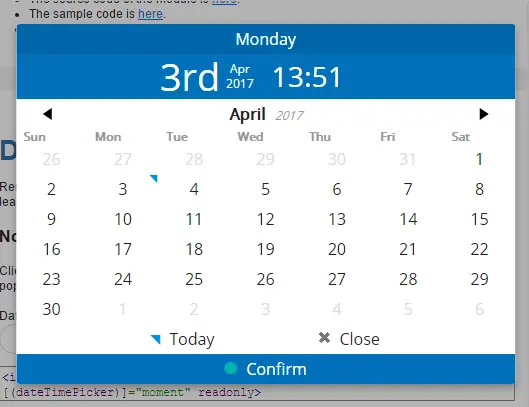 A reusable AngularJS date time picker component that supports both Angular 2 and 4+.
---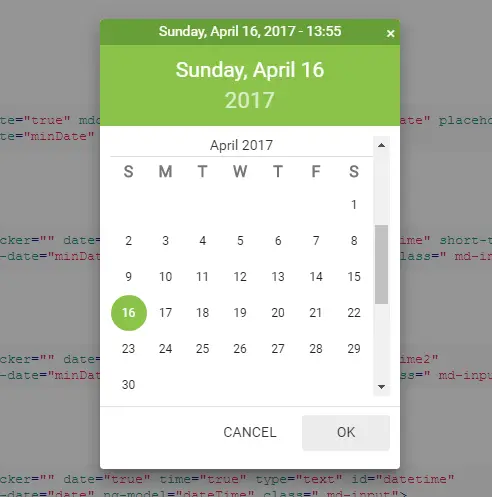 An Angular Material based, an Android style date-time picker, with the ability to disable set of continuous or non-continuous date sets.
---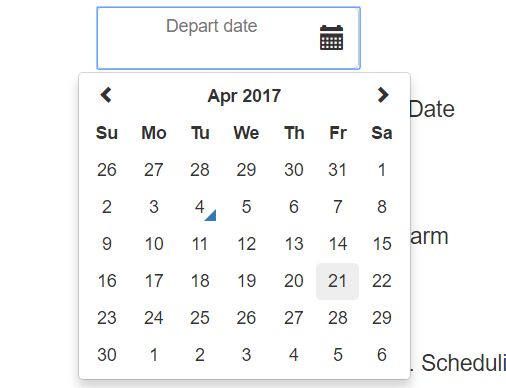 A Native Angular 2/4 date picker component that helps create a custom component selecting and showing dates selected by the user. Styled by Twitter Bootstrap 3 framework.
---
A fancy, simple, touch-enabled, blazing fast date picker component for Angular 4+.
---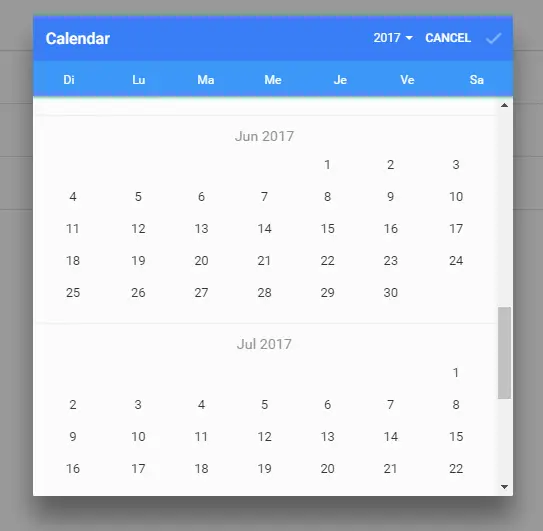 A configurable and selectable range dates calendar component for ionic 2/3.
---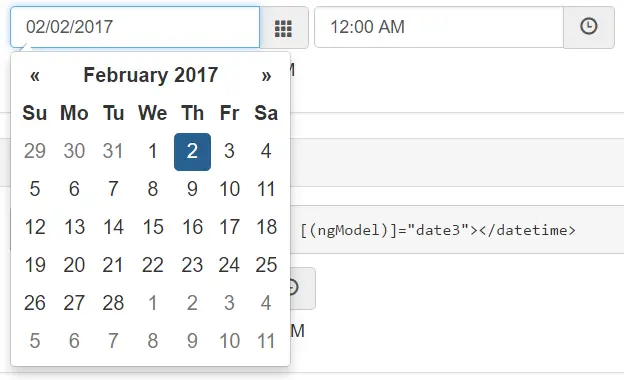 A Bootstrap styled date & time picker component for AngularJS 2+.
---